Nagarkot Buddha Peace Park is a location in Nagarkot that features villages, terraced farmlands, and a Buddha Peace Park with 360-degree views of the Himalayas. The drive to town is hilly, curvy, and bumpy, so a halt at the Buddha Peace Park is a nice break. On one side, Kathmandu is visible, and on the other, the dazzling curvilinear striations of enormous terrace farms. The Himalayas are visible behind the park, at the top of the slope, and above the clouds.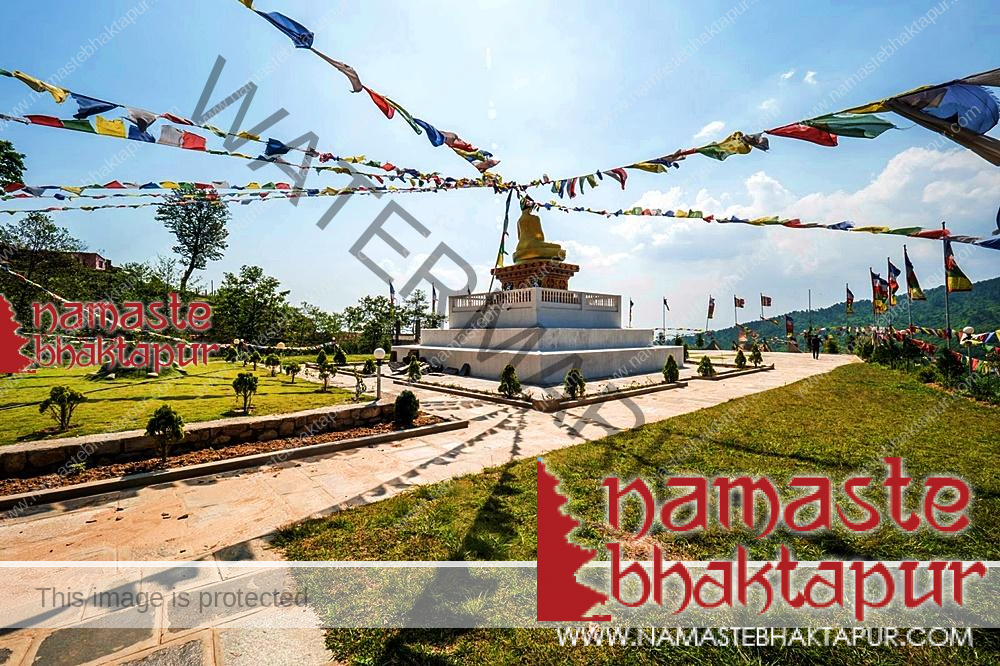 The "Earth Touching Buddha," also known as the Buddha showing the "Bhumisparsha Mudra," is depicted on the central pedestal by a gilded statue. Buddha's right hand reaches toward the earth in this stance, and his middle finger touches the ground, representing his enlightenment.
To witness the dawn over Mount Everest, a special viewing platform was built. Visitors can imitate Buddha's earth goddess invocation and take in the breathtaking vistas while meditating. When seen from afar, the farms' beauty and romanticism conceal the extraordinarily difficult work that goes into creating and maintaining the fields—work that is done totally by hand and primarily by women.
Before you go, be sure you're informed.
The park is open 24 hours a day and is free to visit. Visitors may plant a tree in the park in honor of a special event or in memory of a loved one if they so desire. The cost is low ($3-$4), and the park will care for it till it matures.