With the gorgeous monuments, you can take some shots.
Simply sit back and relax on the Pati while speaking with your pals.
Don't miss out on the famed Ju:Ju Dhau (King Curd-Yogurt), Kulfi, Tornado Potato, Paun (Titaura),Lashi and from Bhaktapur.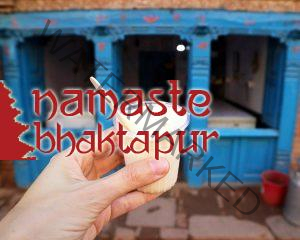 Purchase Bhadgaunle Topi,Nepali paper Goods, Pashmina Shawls, Woodwork Sculptures, Woolen Items, Pottery Goods and stunning artworks as keepsakes.
In local Newari restaurants, try some Newari food like Wo:,Samay-Baji Set,Choila-Baji,Allu-Tama,Chyang-Aila and more.
To learn more about Bhaktapur's history, go to the National Art Museum long with wood and Bronze Museum too.